Sensor ecosystem
Sensor has created a world-first ecosystem of intuitive software and always-on interconnected smart devices that provide early warning of risks that are dangerous to health and property.
At the centre of our ecosystem is the Sensor Hub – a clever device that connects all the Sensor safety alarms and other IoT Devices to the internet on its own dedicated, and isolated mobile network.
Our intuitive software automatically manages the connections and testing of all devices and will alert of issues and potential safety concerns. It provides a new level of compliance control, with securely saved reporting and audit trails.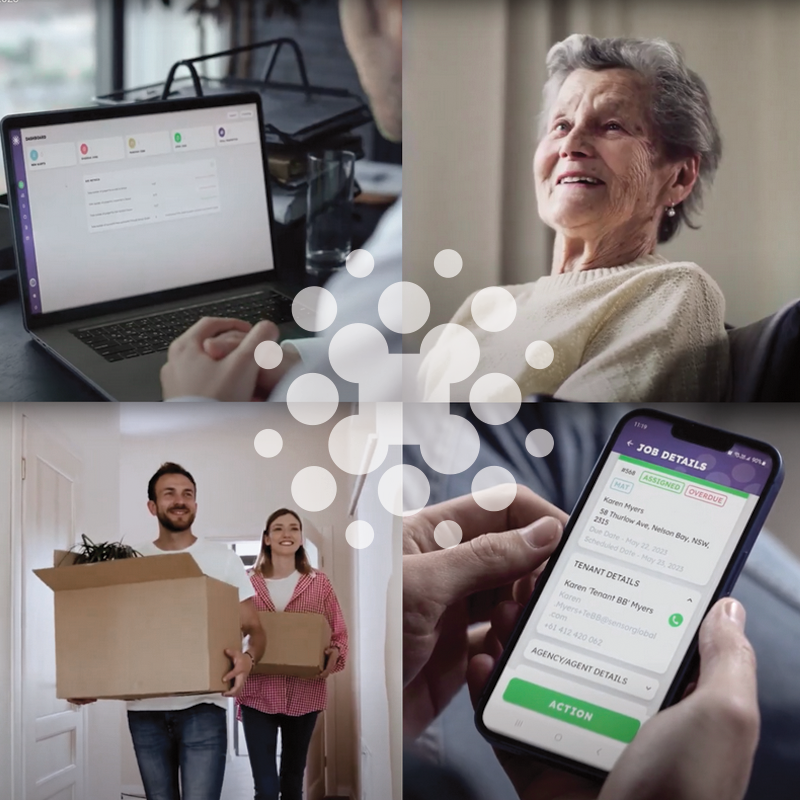 Safety devices all working together to make homes safer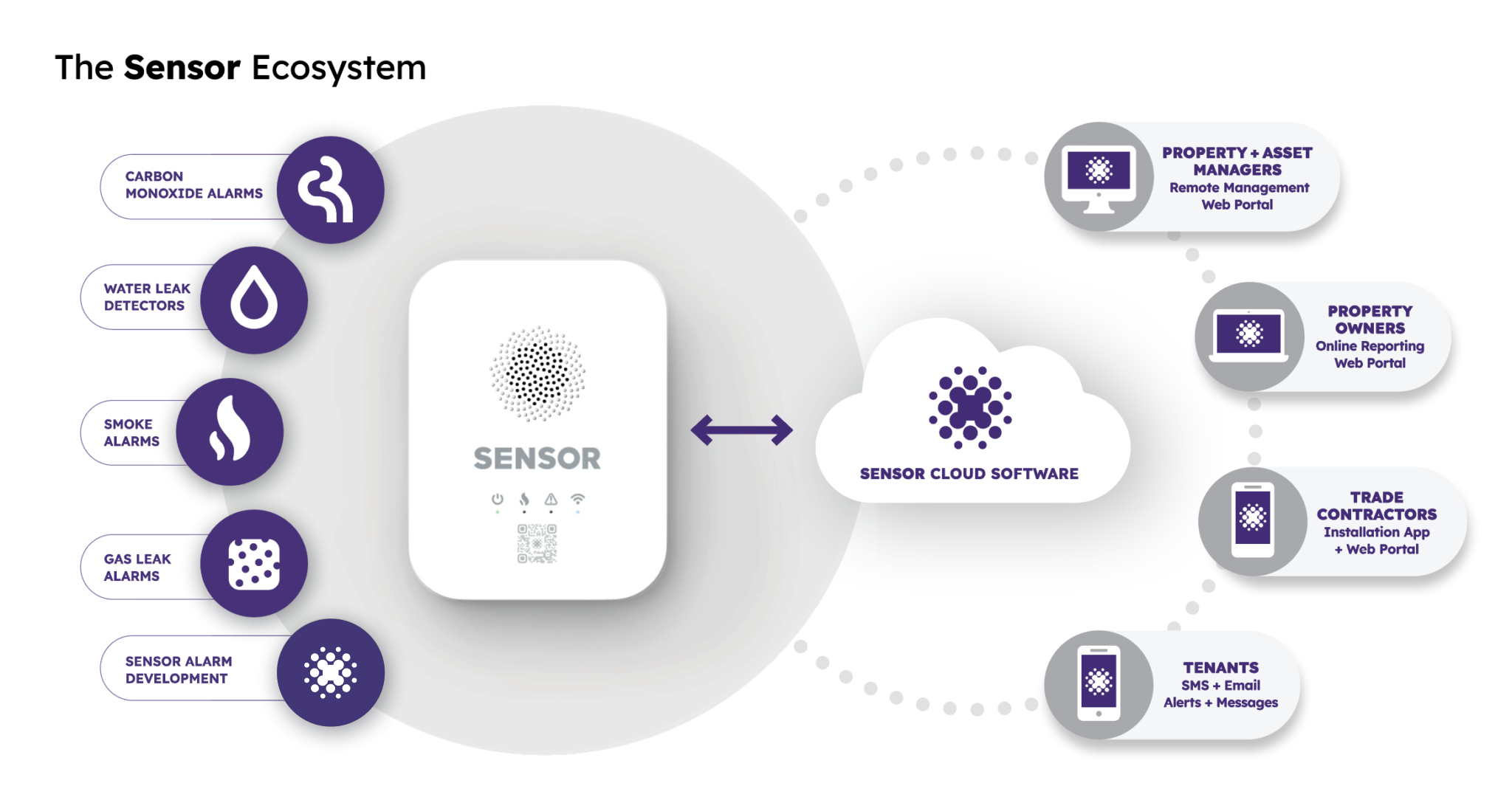 Water Leak Detector: Avoid water damage to your properties with a connected device that boasts a 5 year lithium battery.
Sensor Smoke Alarm: It's interconnect and CSIRO approved with a 10 year lithium battery back up.
Sensor Alarm Development: Sensor is continuously working on new products that integrated into the system.
Gas Leak Alarm: Poisonous gas and carbon monoxide can be deadly - Alert early and notify to save lives.
The Sensor Hub: The 'brains' behind the operation that brings together all the alarm devices.
Sensor Cloud Software: This is 'Mission Control' for your compliance and audit that is managed by exception.
TENANTS: Sensor makes safer places to live, with less intrusions for tenants and their families.
TRADE CONTRACTORS: Free access to the Sensor installation App and Web portal for job information, integrated invoicing and on the spot technical support and training.
PROPERTY OWNERS: The Sensor web portal that's populated with automated compliance and connection documents
PROPERTY + ASSET MANAGERS: You are in control with automated remote testing, audit trails and line of sight to connected devices
Sensor Carbon Monoxide Alarms