The smartest interconnected smoke alarms, with remote testing and tamper alerts.
Phone Alerts
Alert your phone when fire detected
Wireless
Wireless communication with up to 20 interconnected smoke alarms
Tamper Alert
Real-time notification if alarms are tampered with or removed
Battery backup
10 Year lithium - No replaceable batteries
Power
240v AC 50Hz mains power
Remote Testing
No onsite visits needed with connected a Sensor Hub
Please never detach, tamper or remove the alarm, to ensure that it remains connected for occupant's safety
Introducing Sensor Smart Smoke Alarms
The Sensor 217E series of independent or interconnected photoelectric smoke alarms, in conjunction with the Sensor Hub, provide an intuitive return pathway to facilitate monitoring, event logging, and remote testing via an IoT (Internet of Things) connection housed within the Sensor Hub.
Due to the advanced battery technology and low power consumption, each of the 217E series alarms can be used to satisfy either the 230 V or 10-year lithium requirement – depending on the applicable installation legislation or other local or state requirements.
Each alarm connects to the Sensor Hub independently of each other with a range of up to 200m line of sight.
Both the 217E-02 and the 217E-03 utilise a sealed lithium battery for both the operation of the alarm and the RF interconnect to the Sensor Hub, ensuring no battery replacements are required over the life of the alarm.
Remote smoke alarm testing for convenience and minimal occupier disruption
No need for onsite testing of Sensor smoke alarms

Occupiers can schedule smoke alarm testing via a weblink at their preferred time

Elimination of house keys and inspection bookings – testing is remote

Automatic monitoring of alarm cleanliness and operational status

Tenant education on smoke alarm care is automated

Regular communication between Sensor Smoke Alarms and the Sensor Hub – every 5 minutes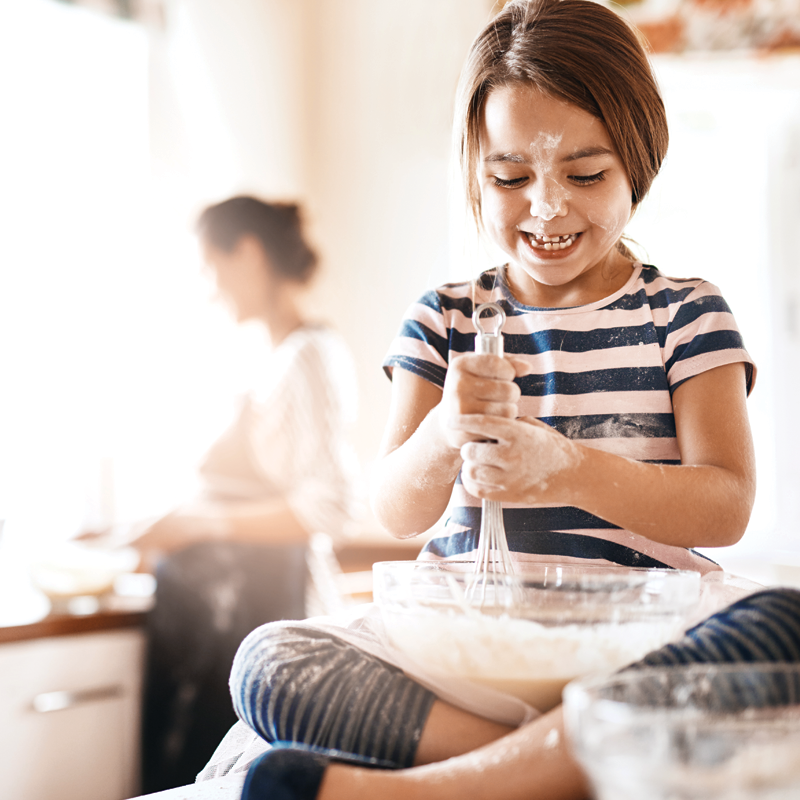 Smoke Alarm Specifications
| Specifications | |
| --- | --- |
| Primary Power Source | AC(100-240)V |
| Secondary Power Source | DC 3V |
| Mains Supply Curent Limit | 0.06A@ 230 V, 01.2A@115V |
| Operating temperature | (0 ~ +55)˚C |
| Operating Humidity | (10 ~ 95) % RH, non-condensing |
| Storage temperature | (-25 ~ +80) ˚C |
| Storage humidity | (0 - 98)% RH, non-condensing |
| Complies with | AS3786:2014 |
FAQ's
What is the constant green light on the alarm?
This means you're Sensor Smart Smoke Alarm is connected to mains power. But don't worry, if your power goes out, your Sensor alarm will power itself for up to 10 years from the date of manufacture.
Do I need to change the batteries in the Sensor Smoke alarm?
No. Every Sensor alarm will power itself for 10 years. This is fantastic for home occupiers, a money saver and great for the environment too. We estimate we will save over 50 million batteries ending up in landfill over the next 10 years. We can all do our bit for the environment.
What happens if I open the installed Sensor Smoke alarm?
Please don't as there is no need for you to open the alarm. If you do open the alarm, it will beep twice, then let your property manager know it has been opened and show in their software as tamper alert
Can I cover the alarm?
No. Your lease will state you cannot tamper with any smoke alarm installed in your home. If the Sensor alarm is covered, it is likely to set an alert for your property manager, so for the sake of your safety, and the inconvenience and likely cost to you for a call out, never do this.
Should I remove cobwebs from around an installed alarm?
Yes, and on a regular basis if there are spiders or bugs residing in the vicinity of the alarm. Never spray insect repellent near an installed smoke alarm. You can use a hose vacuum cleaner, close to the alarm for 30 seconds, but do not touch the alarm.
Click here
to see instructions on how to best care for your Sensor Smoke Alarms. They are installed to protect your life and others living in your home in the event of a fire, so please care for them well.
Do Sensor devices record or film anything in the property?
No. There are never recording devices in Sensor Smoke alarms.
Are any Sensor Alarms or the Sensor Hub connected to my home WiFi ?
No. The Sensor products connect to each other in your home via Radio frequency , as approved by CSIRO. The Sensor Hub has its own connection to the internet using mobile phone networks.
Smart Home technology meets property management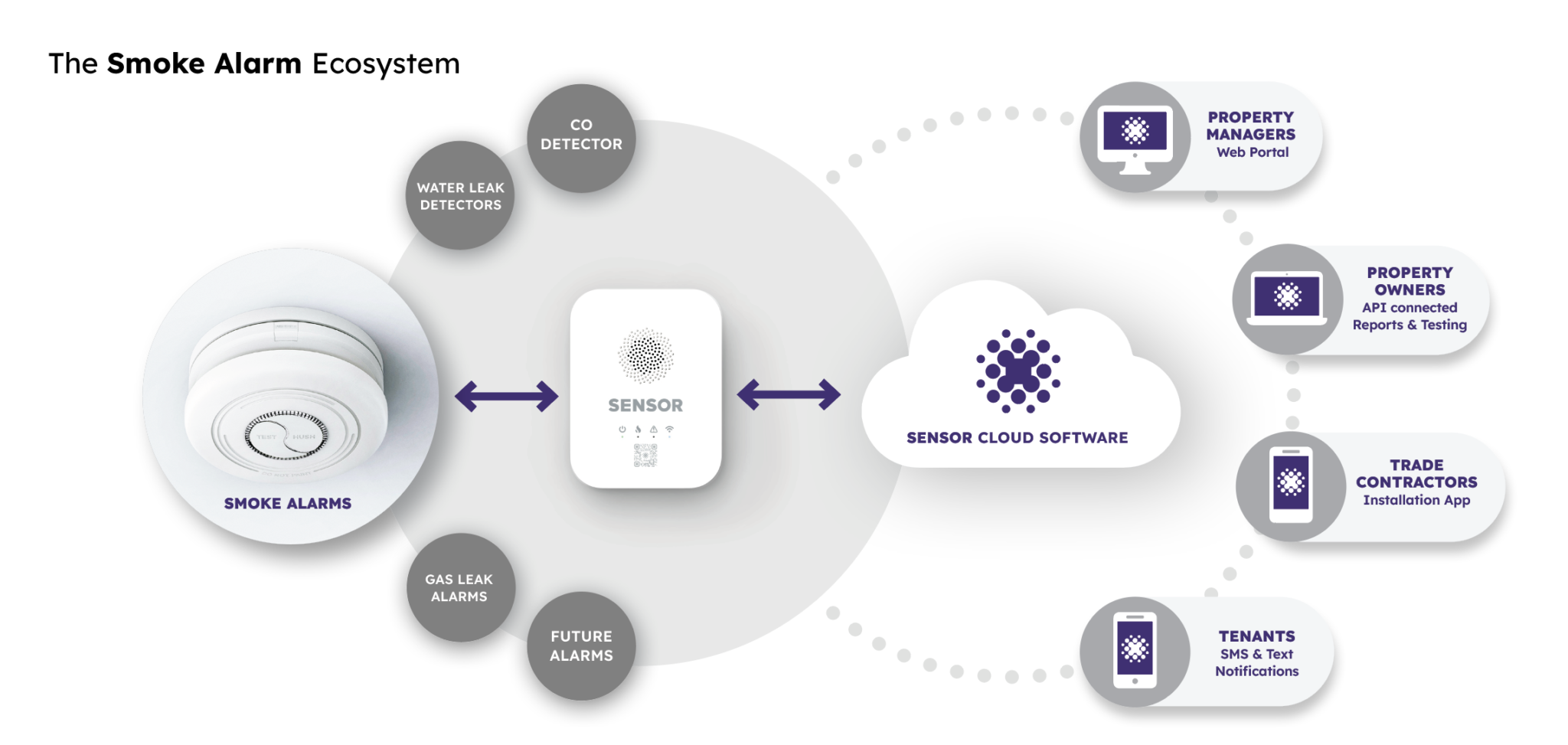 Sensor Smoke Alarm: It's interconnect and CSIRO approved with a 10 year lithium battery back up.
The Sensor Hub: The 'brains' behind the operation that brings together all the alarm devices.
Sensor Cloud Software: This is 'Mission Control' for your compliance and audit that is managed by exception.
TENANTS: Sensor makes safer places to live, with less intrusions for tenants and their families.
TRADE CONTRACTORS: Free access to the Sensor installation App and Web portal for job information, integrated invoicing and on the spot technical support and training.
PROPERTY OWNERS: The Sensor web portal that's populated with automated compliance and connection documents
PROPERTY + ASSET MANAGERS: You are in control with automated remote testing, audit trails and line of sight to connected devices
Caring for Tenant safety
Landlords prioritise their tenants' well-being by installing Sensor products, for a safer living environment.

Sensor Smoke Alarms offer enhanced protection and seamless integration with the safety ecosystem. And, to consider the convenience of tenants, the testing of Sensor alarms is conducted remotely eliminating the need for onsite visits.

Tenants can conveniently choose a suitable test time, and don't even need to be home during testing.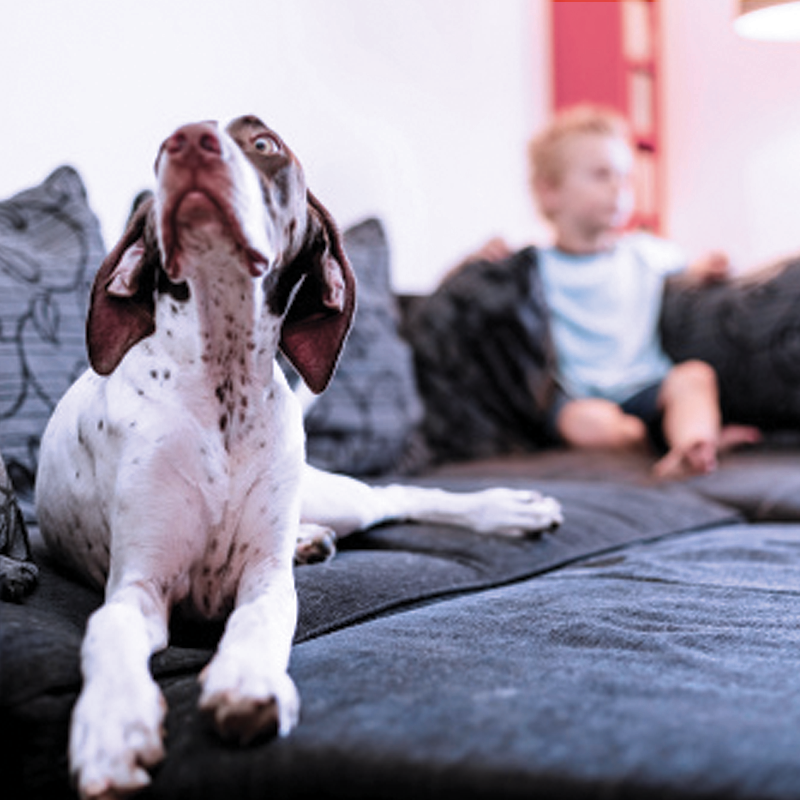 Sensor lifesaving & property care devices