SENSOR For TRADE CONTRACTORS
Your headaches
Onsite smoke alarm testing is
low margin work
Tenant access and key
management is a hassle
Too much paperwork and
invoicing
Travel and parking costs
reduce margins in busy
times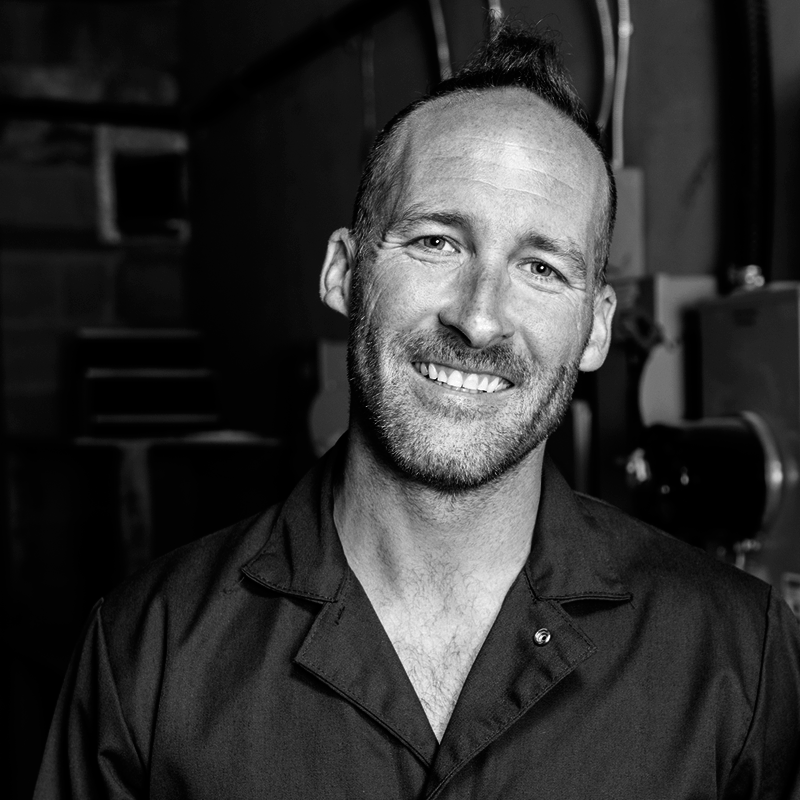 Servicing smoke alarms for property managers is low margin. We do it to keep the client.
Our smoke alarm service is now more professional, with no more wasting time just to push a test button.
Electrician, Melbourne, Australia
Our Solutions
No need for lots of staff – all testing conducted remotely

Say goodbye to the hassle of annual on-site tests

Setup automated installation compliance certificates and invoices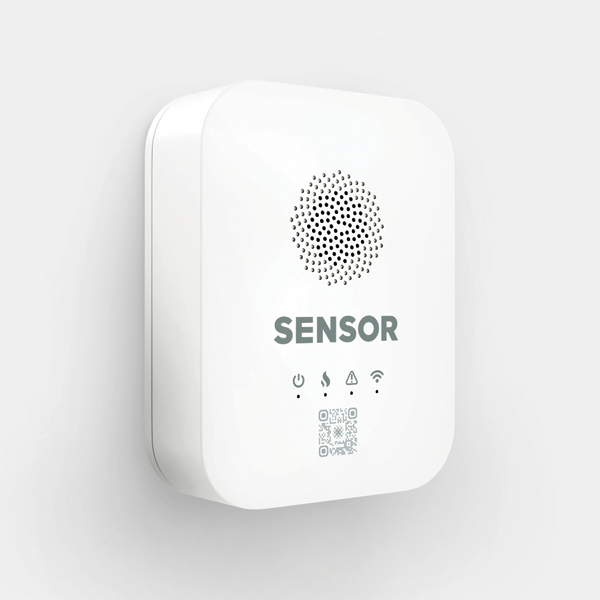 Partner with Sensor today
We are here to help you succeed by providing opportunities to win back business from large smoke alarm companies. Additionally, our comprehensive service allows you to cater to a wider range of customers, expanding your reach and increasing your revenue potential.
As a bonus, you'll be rewarded for referring customers to Sensor, ensuring your efforts are recognised and appreciated. With our easy-to-install smart home solutions, you'll be providing future-focused technology to your clients.
Sensor automates
invoicing and issuing of
compliance certificates
Free Installation App that connects devices
Manage jobs with a simple software dashboard
Reduce paper work relating to smoke alarm testing
Auto integration of your invoices into property managers payment systems for faster processing.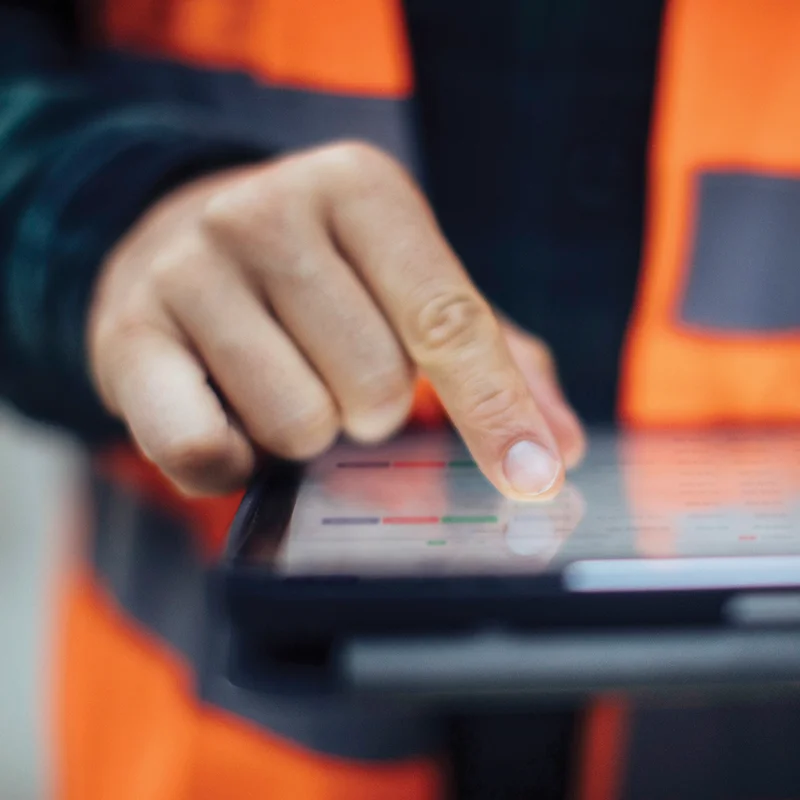 Smart Home technology working for Trade Contractors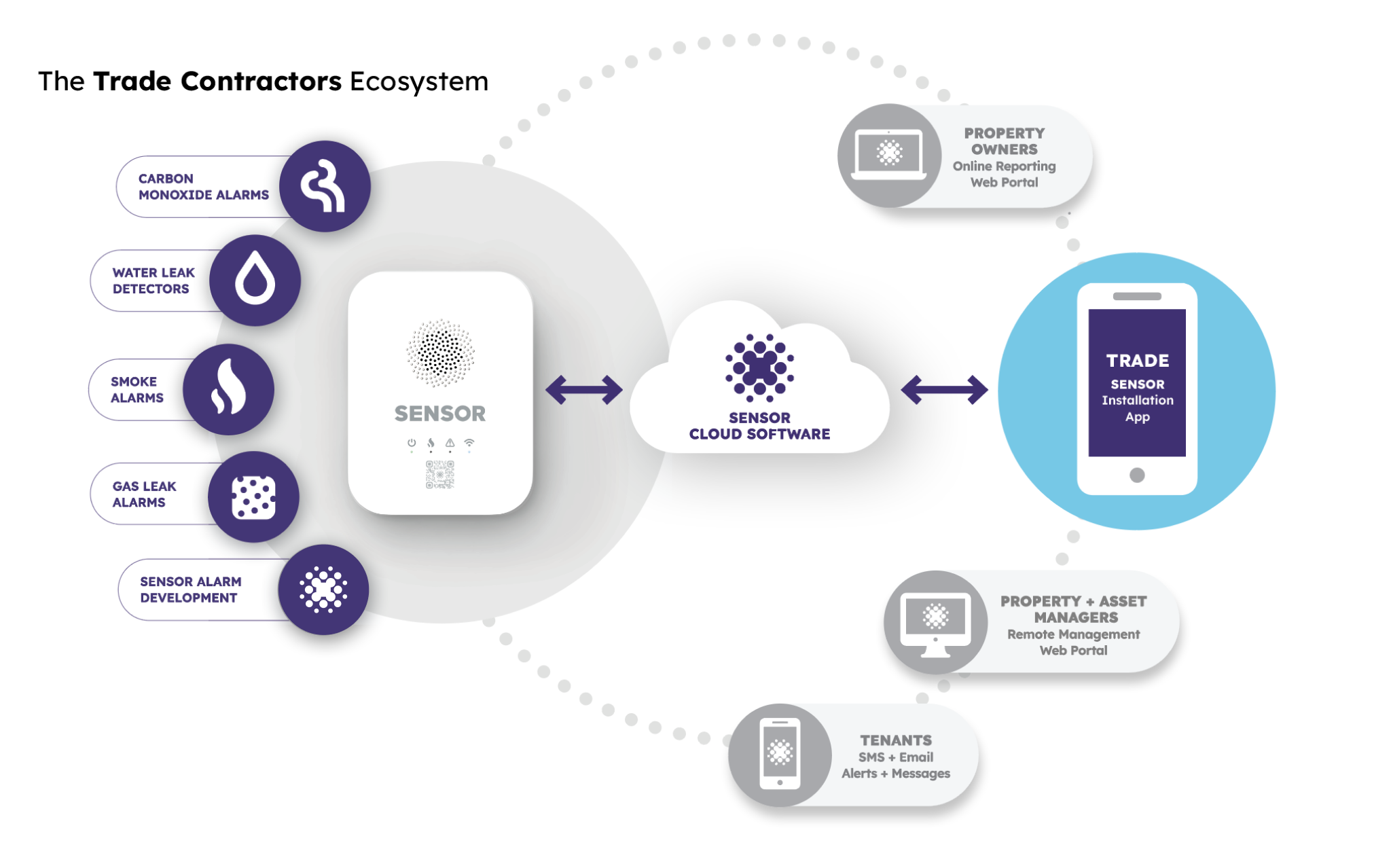 The Sensor Hub: The 'brains' behind the operation that brings together all the alarm devices.
Sensor Cloud Software: This is 'Mission Control' for your compliance and audit that is managed by exception.
TRADE CONTRACTORS: Free access to the Sensor installation App and Web portal for job information, integrated invoicing and on the spot technical support and training.
A connected and automated ecosystem of integrated cloud software and smart IoT devices
Sensor onboarding starts here
Enquire about becoming a Sensor installation Specialist
Register your business, add your licence details, and set your work areas
Download the free "Sensor Hub" App from the Apple or Google play store
Action work orders via the Sensor portal or the Sensor Hub App
Scan the QR code on Sensor devices to connect to the Sensor cloud
Complete installation jobs using the App
Enjoy auto invoicing and auto-creation of Compliance certificates
Don't forget to refer your customers to Sensor for Trade Rewards.
To grow your business
WIN BACK SMOKE ALARM INSTALLATION AND SERVICING CONTRACTS
To offer smart connected-home technology
STEP UP TO THE LATEST TECHNOLOGY THAT'S SIMPLE TO INSTALL
To broaden your service offering
PROVIDE SERVICES TO NEW MARKETS AND A RANGE OF RENTAL PROPERTY SECTORS